It is an awkward scene familiar to many Hongkongers: at an airport overseas, an immigration officer looks at a burgundy-coloured passport embossed with the British coat of arms, while the bearer of the document braces for the inevitable confusion and embarrassment.
"British?" the officer asks, with a hint of suspicion.
"Hmmm, no – I'm from Hong Kong," the bearer replies.
The officer's eyebrows rise higher, but after a flurry of typing he finally waves the passport holder through.
If the holder is entering Britain – the issuer of the "British passport" – he or she will be spared of the questioning but given a stamp saying that they have been denied "employment and recourse to public funds" – a reminder that they are anything but British.
About 350,000 people hold these travel documents known as
"British National (Overseas)" passports,
which were created for Hongkongers just before the city returned to Chinese sovereignty in 1997. It has all the appearance of a British passport but it comes with few real benefits, a polite gesture – say critics – from the former colonial regime to a group of left-behind subjects.
But this may change soon.
The government of British Prime Minister Boris Johnson is looking for a "path" for BN(O) passport holders to attain full British citizenship
. This is in reaction to Chinese government's plan to impose
a national security law on Hong Kong
– a move that many fear would cause severe restrictions to freedoms enjoyed by Hongkongers since the handover.
"If China imposes its national security law, the British government will change our immigration rules and allow any holder of these passports from Hong Kong to come to the UK for a renewable period of 12 months and be given further immigration rights, including the right to work, which could place them on a route to citizenship,"
Johnson said in an opinion piece in the South China Morning Post earlier this week.
The British government estimates that around 2.9 million people are eligible for BN(O) passports in a city of 7.45 million people.
In addition to reviewing the rights of the passport holders, Britain is in talks with countries in the Five Eyes alliance how to "share the burden" in case of a potential "exodus" of people from Hong Kong, according to Foreign Secretary Dominic Raab.
The Five Eyes group is an intelligence sharing alliance comprising the United States, Britain, Canada, Australia and New Zealand.
Earlier this week, seven former British foreign secretaries urged Johnson to form "a global alliance" to coordinate a response to the Hong Kong crisis.
On Monday, the US Secretary of State Mike Pompeo said Washington was "taking a look at" the option of "welcoming people from Hong Kong".
But so far, all these promises have been vague, with no details on big questions such as how long BN(O) holders need to stay in Britain before they can start the citizenship process, whether they will be able to get jobs, whether they will be subject to financial thresholds, and what the "burden sharing" scheme will look like.
"[At present] it takes years to transfer BN(O) status to that of full citizens. I believe we must now change the status of these passports to allow Hong Kong BN(O)s a quicker path to full UK citizenship," Bob Seely, a Conservative MP who sits on the Parliament's foreign affairs committee, wrote on Conservative Home, a site for Conservative activists.
Nick Timothy, chief of staff of Johnson's predecessor, Theresa May, agreed.
"Britain and other countries with a concern for Hong Kong can make a generous visa offer to those who want to escape Beijing's autocracy," he said.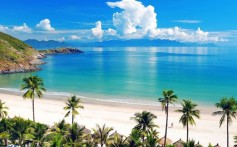 "Not only will this be fair to Hongkongers, it will show the world that the West will stand up for its values and come together to confront China's brutal regime."
Under Johnson's proposal, BN(O) holders would have to renew their visas annually – unlike skilled workers from other countries who need only renew them every three years.
This could potentially be a hurdle for newly arriving Hongkongers to look for jobs, as employers might feel unsure about hiring somebody with only a 12-month valid working visa.
"The first visa should be extended from 12 months to 24 months, which would be in line with the current 'youth mobility' scheme for BN(O) holders," Tommy Wong, a Hongkonger living in London, said.
Financial requirements would be another concern for the potential Hong Kong migrants to Britain, as the British government has yet to say whether these BN(O) workers would need to meet a minimum salary to be allowed to stay.
Luke de Pulford, coordinator of the newly formed Inter-Parliamentary Alliance on China group and a vocal advocate of BN(O) rights, said it would be "unthinkable and immoral" for the British government "to deport BN(O) holders just because they haven't made enough money".
"We promised to stand by all Hongkongers. Not just those who could pay," de Pulford said.
Home Secretary Priti Patel, who has been one of the most vocal supporters for extending BN(O) rights in Johnson's cabinet, has been criticised for proposing a points-based, post-Brexit immigration system.
Under the system, overseas citizens would have to have a job offer of over £25,600 (US$32,160) per annum, unless it was a sector in which Britain has a shortage of qualified applicants.
Others come to her defence, saying all Patel did was not reducing the number of immigrants, but controlling who could come.
"Brexit has brought that control and, as a result, concern about immigration has plunged," conservative British magazine The Spectator said in its cover story, "Our Duty to Hong Kong".
The article, written by Fraser Nelson, goes much further than Johnson's plan and says full citizenship should be given immediately to BN(O) holders.
"[Johnson's plan] is still studded with doubt: what would actually happen at the end of the 12 months? What does 'pathway' mean? Few of the high-skilled migrants Britain seeks are likely to emigrate on such a promise," the report said.
"There is an opportunity now to go the whole way and offer full citizenship.
"Britain has, alas, lost credibility. We let Hong Kong down badly last time, so we need to make firm assurances this time."
TOP Platform is a place for publishing online, a great space for all authors. TOP has helped many writers to become popular authors, and when you want a platform that can help put the content out there, TOP will meet that need. Any and all book authors are welcome to come and try out TOP and start selling.